If you're considering painting your home yourself, you may want to think twice. Hiring a professional painter can save you time, money, and hassle in the long run. Keep reading to learn more about the benefits of hiring an interior painter for your space.
Professional Painters Have The Proper Tools and Equipment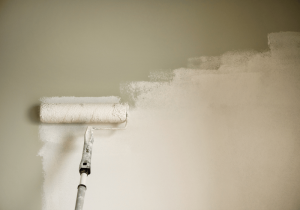 When you hire a professional painter, you can be sure that the job will be done right. This is because professional painters have access to the right tools and equipment. Professional painters also come with experience in getting the job done correctly and effectively. Not only do these experienced professionals use specialized tools and supplies to ensure that the job is done correctly, they are also up-to-date on painting techniques and quality products available. They understand local codes and restrictions when it comes to painting so you don't have to worry about any legal issues or problems that may occur from hiring an unqualified painter. With a professional painter, there will be no worrying about proper safety precautions or obtaining the correct materials for the job; everything is already taken care of by a qualified specialist who will get it done right the first time without any added stress!
Prep The Room Effectively For Painting
Hiring a professional painter is an excellent way to ensure that painting a room is done efficiently and well. Professional painters have the knowledge, skills, and experience to make sure a room is properly prepped before painting, such as taping off edges and protecting furniture from overspray. They are also experts in paint mixing, application techniques, and types of finishes available depending on the desired outcome of the project. In addition, they can utilize specialized tools not widely available to the average person for tasks such as scraping or filling gaps contained in an old surface. A professional painter will complete the job with minimal disruption and mess so you can get back to enjoying your newly painted living space quickly!
Apply Paint Evenly and Smoothly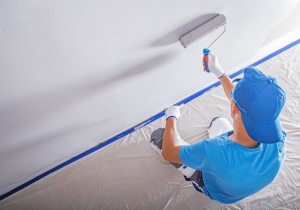 Professional painters have the skills necessary to accurately and consistently apply paint to walls, ceilings, and trim with an even finish that looks great. With years of practice, a pro knows the best way to ensure even coverage without overlapping paint or leaving patches. Working with a professional painter also means that you can be confident your interior painting project will proceed smoothly and quickly with results you'll be proud of. Let a professional with the proper skills, tools, and experience paint your space evenly and smoothly to achieve the look you've always dreamed of.
Painters clean up after themselves, so you don't have to worry
Finding a professional painter is always a smart decision. Not only will they deliver great results, but there's one other thing that makes them stand out compared to DIY paint jobs – the clean-up. A professional painter will take care of all their mess, leaving you with nothing more to do than admire the finished look. That means no more scrubbing paint from tile or upholstery and no worries about getting your home back in order after a DIY painting job. Hiring a professional ensures that your house will be left as spotless as it was before the project began.
Hiring a professional painter has many benefits over painting your home yourself. All of these factors will save you time and money in the long run, so hiring a professional painter is definitely worth it!