When it comes to painting your home, there are a lot of different options to choose from. In this post, we'll take a look at the different types of paint available, as well as some tips on choosing the right type for your home. So, whether you're looking for an exterior paint that will stand up to the elements or an interior paint that will give your rooms a fresh new look, read on to find out more about your options.
Traditional Paint vs. Modern Paint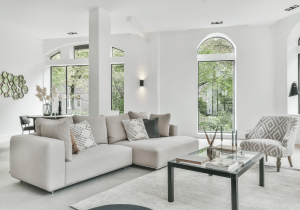 There is no denying that traditional paints have been used for centuries to decorate homes and other structures, but modern paints offer several distinct advantages in comparison. While traditional paints tend to provide limited options with regards to color availability and durability, modern paints open up a world of possibilities. From washable formulas that are great for living rooms and kitchens, to weather-resistant coatings designed for outdoor spaces, the selection offered by modern paint manufacturers can make your painting project look great regardless of where it is used. There are types of paint for all kinds of uses.
Interior Paint
For those looking to freshen up their living space, interior paint is the way to go. These formulations are designed to be applied in areas that won't be exposed to extreme weather conditions, so they don't need to be as tough and durable. Interior paints come in a variety of finishes such as matte, eggshell, satin, and semi-gloss. Depending on the look you're going for, these finishes can be used to create a range of effects from subtle to dramatic.
Exterior Paint
For outdoor surfaces, exterior paint is an absolute must. These paints are designed to stand up against the elements and protect your home from the sun, rain, snow, and other harsh conditions. They come in a range of finishes from glossy to flat, as well as more specialized formulas such as anti-mildew paints for areas prone to dampness.
Specialty Paint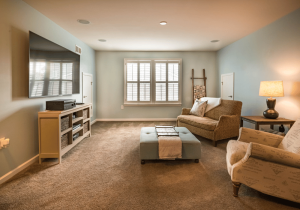 For those who are looking for something a little bit different, specialty paint can be the way to go. This type of paint comes in a range of finishes and can be used for things like murals, chalkboard walls, and textured effects. Specialty paint is also available in more specialized formulas such as glow-in-the-dark paints and magnetic paints that allow you to stick decorations onto surfaces.
No matter what type of paint you're looking for, there are plenty of options out there to suit your needs. It's worth taking the time to do some research and pick a type of paint that will look great and hold up over time. With the right product, you can transform your home into something truly special! Looking for painting services in London, Ontario? Get in touch with us today.